WEB DEVELOPMENT
THAT ENGAGES
If you've never heard of the terms UI and UX - they're
about to become your best friends

Web development
---
Your website IS your business. When someone hears about your business, or is looking for someone who sells the product or service that you're selling—the look for their website. This is your calling card - but it's far more than that. It is an interactive space where your potential client can come and engage with your business. They want to be wowed by the visuals, be informed and entertained by the content, and drawn to buy whatever you're selling.
If you've never heard of the terms UI and UX - they're about to become your best friends. This is how your user interfaces and experiences your content. This is what separates the players from the pretenders in the world of web development. 42 North Marketing is a Digital Marketing Agency that puts an emphasis on how your user experiences your website.
Our work process
---
CONSULTATION
This is our favorite part of the process. Here we get to engage with you and find out what makes your business unique, and some of your goals for the future. At the consultation stage, we discover what your competitors are doing right, and wrong - and what your website can do to set your business apart from the fray.
MARKET RESEARCH
This is where you leave it in our capable hands. Our team has one research philosophy: dig hard, and dig deep. We scour the data to ensure we know every last little tidbit about your niche, in order to give them exactly what they're looking for from their website experience. This data is the springboard we use to launch our creative minds into action.
CREATIVE CONCEPTS
Using the data we've mined during our research, we have a good sense of what makes your niche market tick. With this knowledge, we're able to craft an elegant and beautiful website that seamlessly integrates every facet of your digital marketing strategy. Our team of web developers are incredibly talented, with the unique ability to mix form and function.
LAUNCH
With the website development complete, we roll out your new look—and begin to TRULY engage with your market. We love hearing our clients' success stories when their sales and viewers begin to go higher than they thought possible.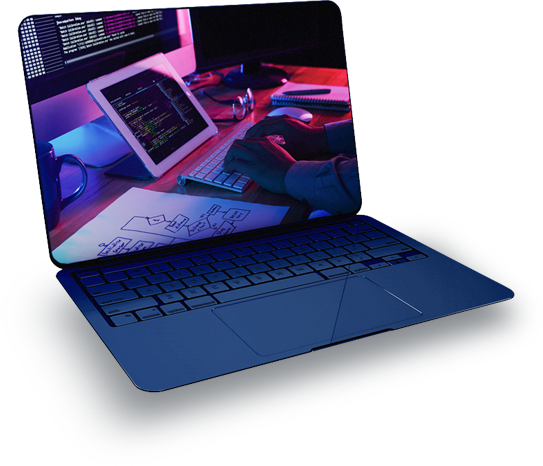 GIVE YOUR POTENTIAL CLIENT THE WEB EXPERIENCE THEY'RE LOOKING FOR
Convert viewers to buyers
Let's talk
---